Critical Hazard Health Safety & Environmental Services is a locally owned and operated health and safety consulting company located in Lethbridge Alberta. With over 20 years of experience Critical Hazard HSE provides the right insight to ensure the safety of your employee's and business.
Critical Hazard provides the leadership that is needed on and off the site while supplying our clients with the information and training that is needed to up hold the integrity of your business as well as ours. We believe in company specific programs as your company is unique and your programs should reflect that. With over 20 years' experience our team of dedicated professionals can assist you in all aspects of your business whether its construction, manufacturing, transportation, oil and gas, mining, agriculture and many others we can assist you wherever you need.
Mission Statement:
Our mission is to provide Health, Safety and Environmental leadership to optimize and continually improve your health, safety and environmental management system, through technical expertise, company specific programs, education, training, communication and dedicated customer support. Our goal is the elimination of workplace injuries, illnesses and lost time as well as the preservation of the natural environment for future generations.
Our Profile: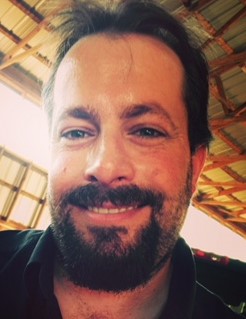 Nick Schefter Owner/Operator
Born and raised on a southern Alberta farm south east of Lethbridge, I pursued a career in Fire and EMS eventually making my way to Fort MacMurray where I spent several years as an operations manager, before moving to Medicine Hat spending a few more years as an oil field supervisor, eventually becoming a general contractor while working on my safety career on the side. Started Frontline Safety in 2012 which transitioned into Critical Hazard in 2014.
- Member of the Lethbridge regional safety committee
- Past Chair of the Canadian Society of Safety Engineers
- Committee member of the Steps for life Organization
INDUSTRIES SERVED
Agriculture Industry
The health and safety landscape for the agriculture sector has changed quite a bit over the last couple years. With new provincial legislation coming into effect you want to make sure that your operations are up to the new standard.
Critical Hazard HSE can help you accomplish this by working with you to train your employees on the new safety standards, while developing a tailored program to help keep them safe both on the farm and in the field. Workplace accidents are tragic and can pose significant hurdles to your operation and stall productivity.
Our tailored safety plans can yield successful results and help set new standards for your farm and agricultural health and safety.
Ask us about our Alberta Feedlot Safety Program, a joint venture with the Alberta Cattle Feeders Association and Several Feedlots throughout the province.
Construction
Every construction site poses new challenges and safety hazards, a solid safety program will make sure that everyone on the job will go home safe.
Critical Hazard HSE has years of knowledge of OH&S policies and procedures that can be applied to creating programs that will prepare and educate your employees and contractors with the tools they need to protect themselves.
We are committed to creating custom health and safety plans to ensure your staff stay out of harm's way, contact us today to build a plan that will protect, your employee's, your company and yourself.
Manufacturing Sector
A manufacturing operation can present many OH&S risks, from equipment dangers, air quality, noise levels and much more. Critical Hazard HSE can offer tailor-made health and safety programs to reduce injuries and occupational illnesses on worksites.
Mining Sector
Whether it is an open pit or underground operation, Critical Hazard HSE goal is to make even the most dangerous working environments as safe as they can be.
We will work with your company to develop a solid safety program that is worth its weight in gold. The health and safety of your employees starts with a solid system of effective training and knowledge in emergency response and protocols.
Keeping up with a constantly changing industry we have the latest regulations, policies and equipment to ensure compliance and requirements are met.
Oil and Gas Sector
In the Oil and Gas Industry your safety protocols and procedures are the foundation of your business.
The Critical Hazard HSE team can create individualized policies and procedures to prevent accidents and keep you team safe on the job site, by ensuring that your company policies, new hire and on-going training programs meet and exceed industry standards.
Transportation Sector
We can set your company up to be compliant with Canadian and US transportation standards, as well as training your employees on what is required. We can help with Compliance for Federal or Provincial Transportation Regulations.
Canada's National Safety Code (NSC) for commercial vehicles consists of 16 individual standards. These additional regulations relate to medical and record retention standards. Any driver of a bus or truck must comply with NSC standards.
The same goes for the US DOT standards; drug and alcohol testing had become law in 1989 and is required for any commercial transport down in the US. We custom build drug and alcohol policies specific to your company as well as the federal motors carrier safety administration.
We can create a program for your company to cover all aspects of the Federal Motor Carrier Administration as well as the National Safety Code. This program is for provincially registered carriers to meet all the requirements in the Province of Alberta for safety and maintenance policies as well as the DOT requirements in the US.